If you are interested in utilizing eWalk for RISE rubric evaluations, don't hesitate to contact us to get started right away.
Many districts in Indiana are adopting the RISE rubric for evaluating teacher performance. We've built the entire framework into eWalk to allow for a simple, intuitive and flexible way of completing teacher evaluations from start to finish.
This week's tip looks at completing Domain 2 of the framework, which focuses on measuring effective instruction techniques using 9 different focus areas. On the rubric itself, there is an overall rating for each of the 4 possible rating levels (Highly Effective, Effective, Improvement Necessary and Ineffective) as well as examples of observational evidence or "look-fors" that can be observed to determine the rating.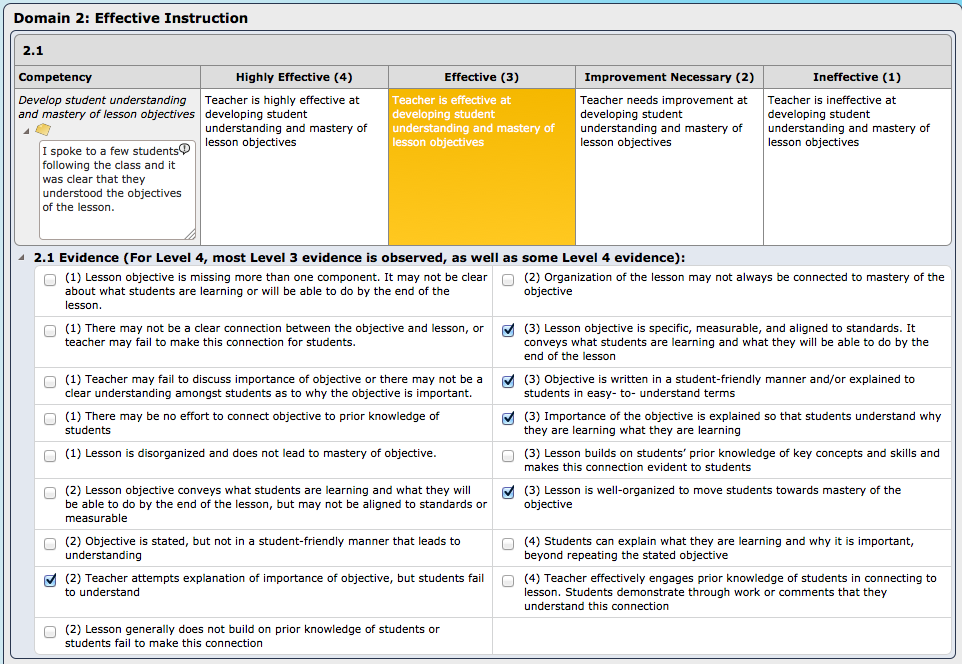 In the eWalk template, the observer can record any of those pieces of evidence by simply checking them off and creating the overall rating on the rubric. These pieces are then saved on the form to justify the rating. Furthermore, they can also be reported on to quickly identify strengths and weaknesses, either for an individual or for the entire school. An example is shown in the image below: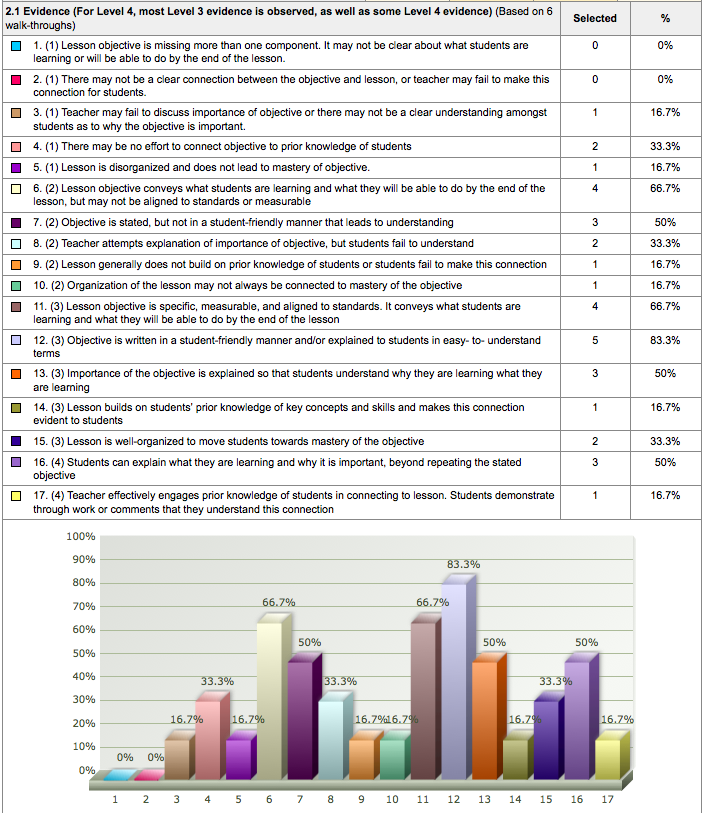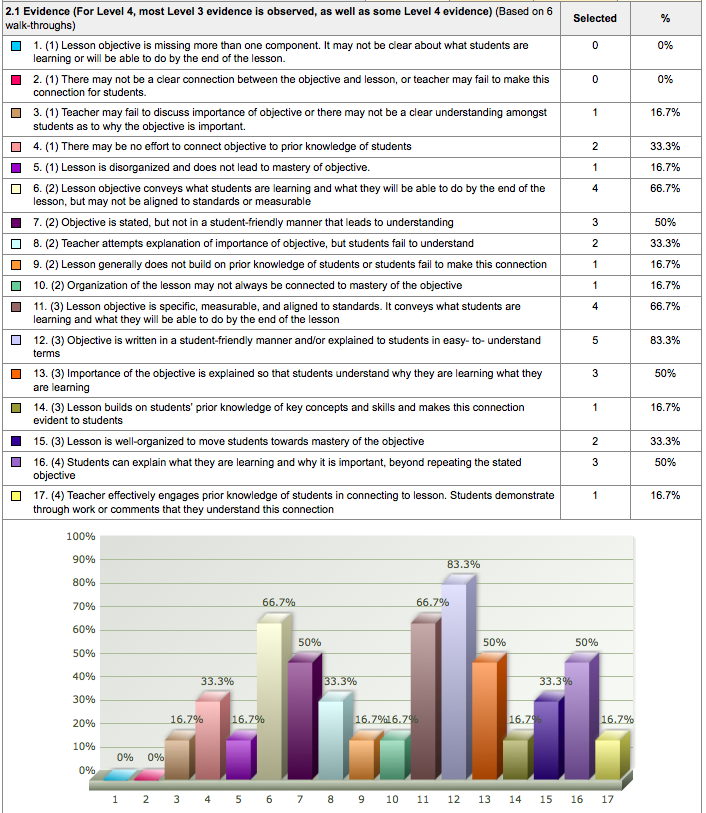 Contact us today for any additional information.