The eWalk platform is continuously being upgraded with new abilities.
Here are some of the current features included with eWalk, mVal and Power Walkthrough: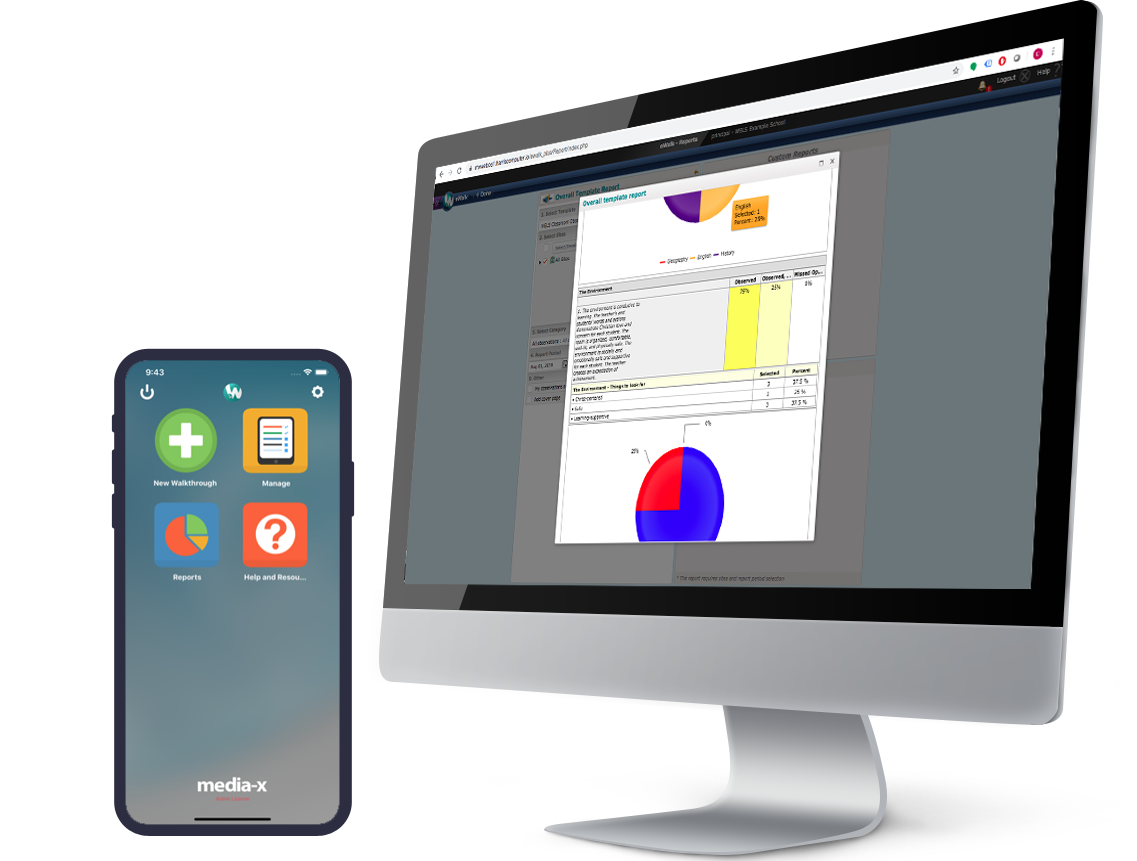 Email
Instantly email completed walkthroughs to your teachers from eWalk.
Detailed Reports
Track teacher growth with eWalk's filterable reports.
Flexiblity
Customize your templates, create your own categories, conduct walkthroughs or evaluations.
Calendar View
Schedule and keep track of your observations with eWalk's calendar feature.
Workflows
Set your observation goals and track your progress with the workflow tool.
User Roles
Adjust user access levels to increase or limit what each user can see.
Video Capability
Utilize video from the classroom to enhance feedback possibilities with the video add-on.
Script Notes
Make time-stamped comments and add them to specific "look fors" or elements.
Rubric Scoring
Based on your requirements, rubrics can automatically calculate individual and overall scores.
Safe & Secure Data Storage
All of your data is safely stored in our cloud database.
Mobile Application
eWalk's mobile application is available for Apple and Android devices.
Historical Data Referencing
eWalk can reference and display data from prior observations when conducting new observations to easily track growth.
Upload Documentation
Attach documents to your observations.
Attach Photos
Take and attach photos to your "look-fors" or elements.
Download
Download your walkthroughs, reports and data quickly and easily.
Electronic Signatures
Add up to 3 electronic signatures for your observations.
Notifications
Automatically send notifications to staff when scheduling or completing walkthroughs/evaluations.
Scalability
Whether a small single school, a large district or anything in between, eWalk was built to be used by all.
See why it's trusted by thousands of satisfied users.
Join the thousands who use eWalk every day. Over 4 million classroom observations have been conducted with eWalk.
Experience amazing technical support.
If you find that you require some assistance with eWalk, our dedicated staff will help you with all aspects of the system including training and ongoing support.
Interested in eWalk?
Click the button below and Sign Up for a
live demonstration, a quote or additional information on eWalk.