Ontario Teacher
Appraisal Software
Encourage Professional Development
with mVal's Staff Appraisal System
An Easy-to-Use System for Helping
Teachers and Staff with Professional Growth
mVal fully supports the NTIP, Experienced Teacher Performance Appraisal process and the Principal Performance Appraisal process.
A Complete Staff Appraisal System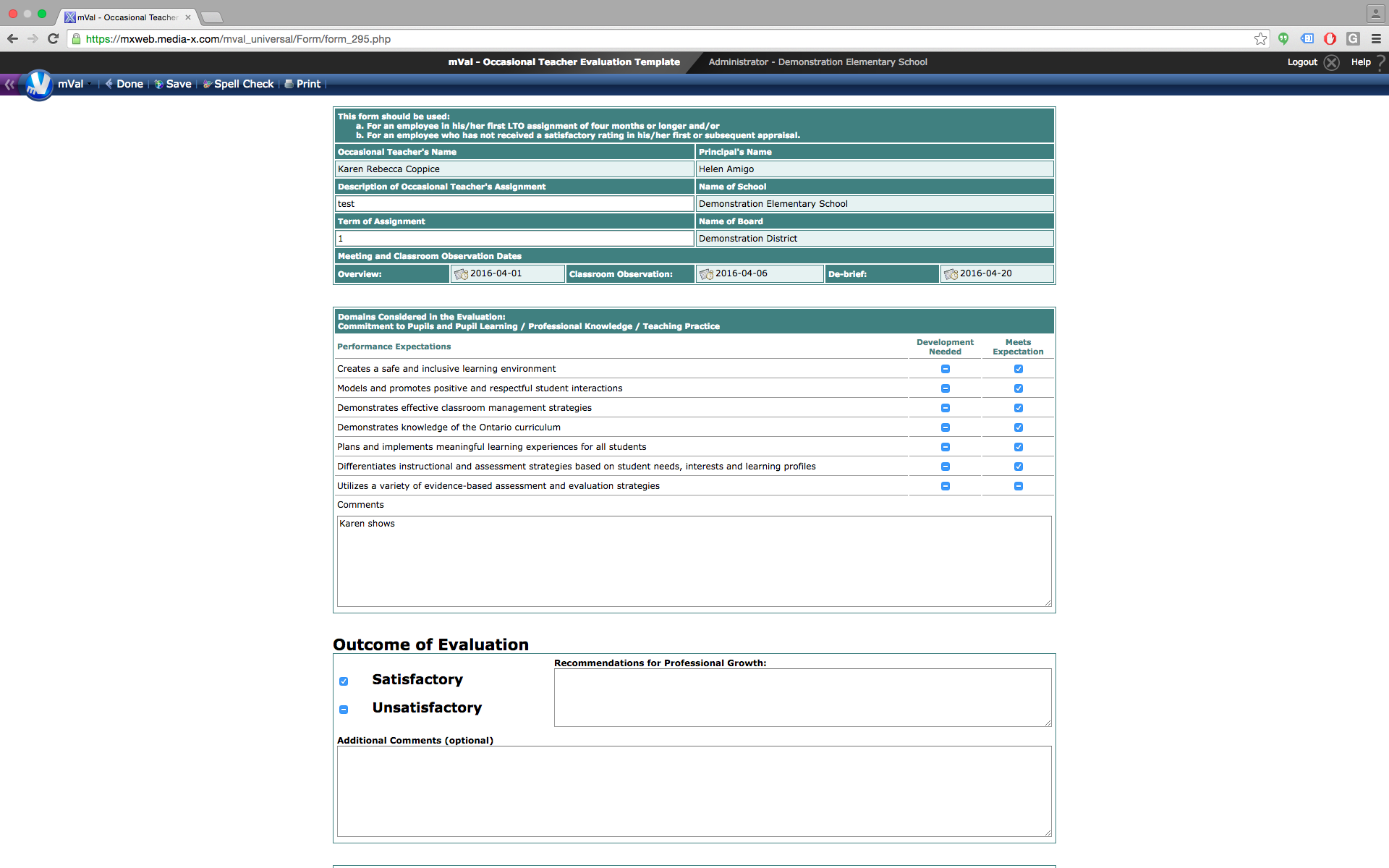 Full support is available for summative reports, self-assessments, learning plans, portfolios, improvement plans – and much more.
mVal is easily customized to requirements for all other staff groups as well including Educational Assistants, Professional Staff, Custodians, Education Support Staff, etc. mVal helps administrators complete evaluations quickly with direct input from staff.