A teacher will often provide me with an explanation if I ask questions on the eWalk walkthrough template or if they feel an explanation is needed. This is an effective method of gaining insight into the intricacies of the class room and why teachers do what they do.
The following is an actual walkthrough followed by the explanation the teacher provided to me as a result of my comments. This type of dialogue is invaluable as I am continuously searching for insight into what takes place in my class rooms as teachers teach and students learn.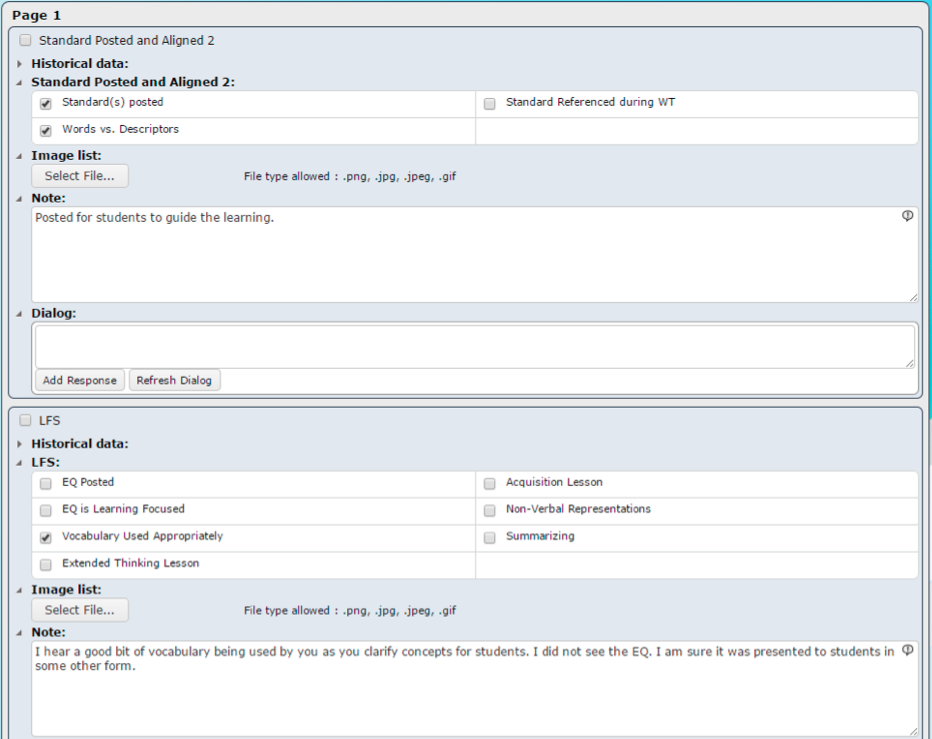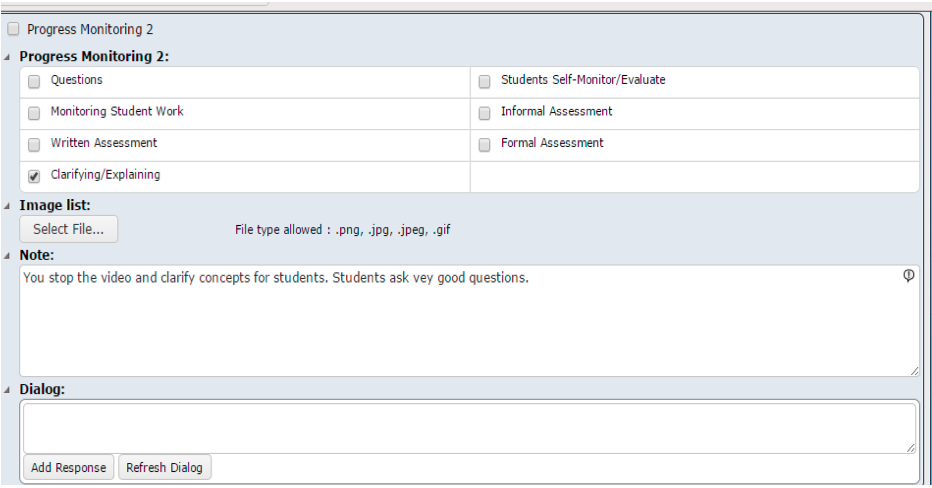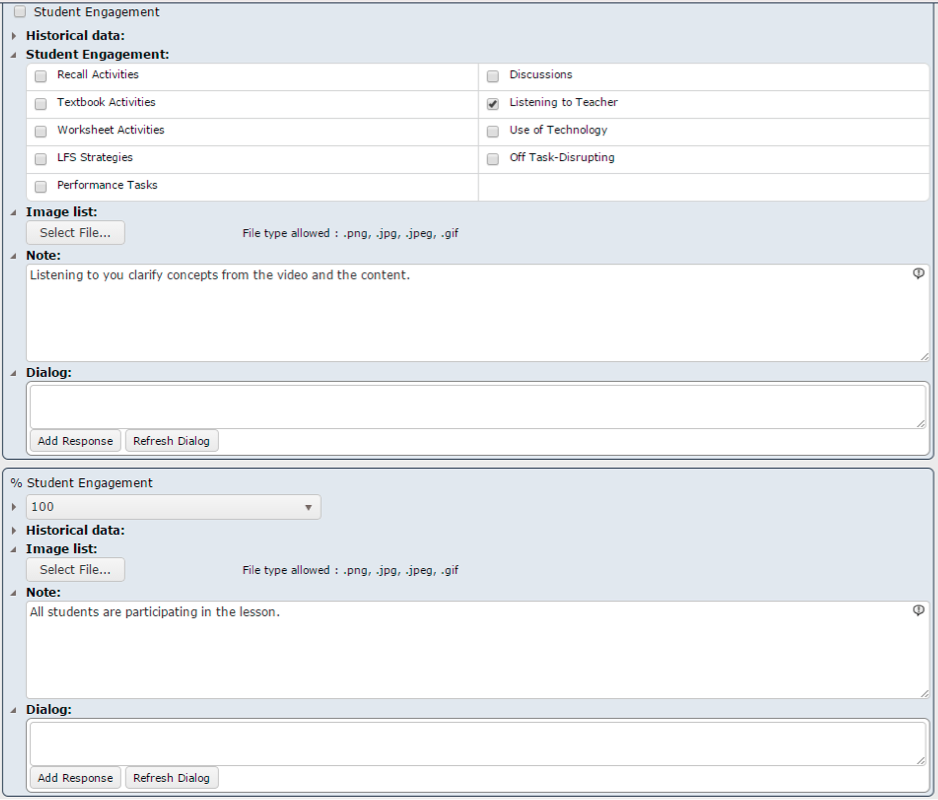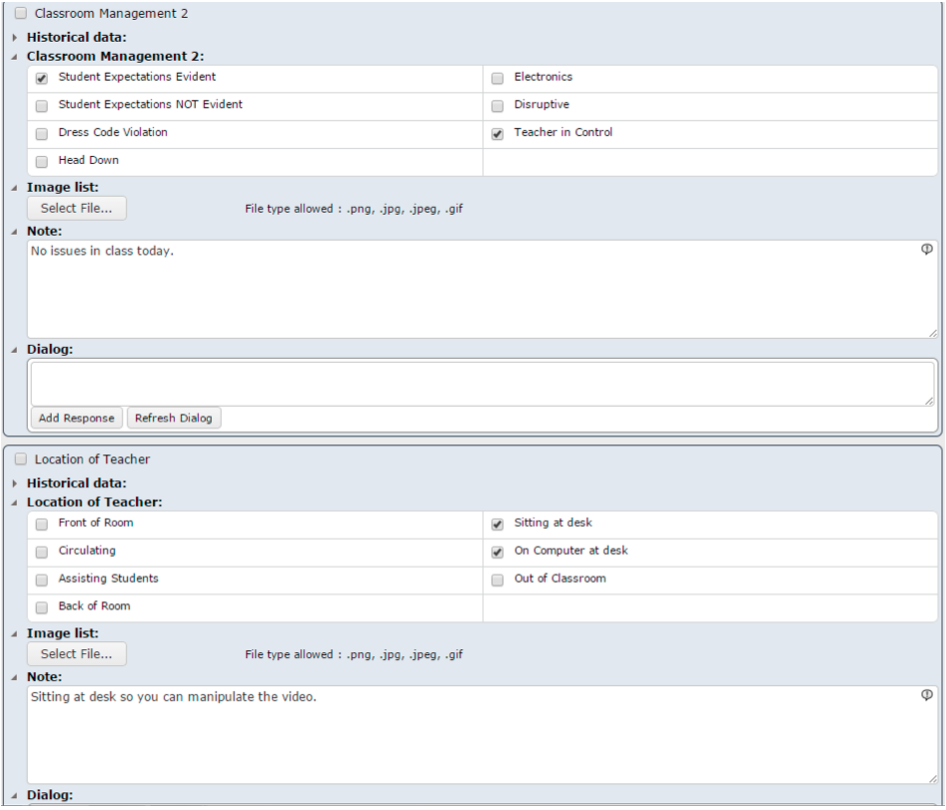 Thank you for your comments:
– The EQ is on the back right corner of the board for World History, the back left corner of the board for US History.
– I did have my students take notes on the video. During the video I stop it several times, as you noted, to clarify concepts and answer questions. This is also used to give students time to collect their thoughts and finish a note or write a new one. Towards the end of class, this gives me the opportunity to discuss and talk about some of the notes taken. Students can share their notes with me, then we can discuss, as a class whatever that student is talking about. This gives me the opportunity to see/review what students picked up from the video. This particular one is a 2 part documentary from the history channel, pretty good stuff. They enjoyed it. I don't see it as fair to ask students to watch a documentary that is horrible, I had to numerous times in school and it really just portrays a negative connotation of content material.
– Everything from the non-negotiables, besides warm-up, is on my back board.
– Differentiation is a regular part of my everyday teaching, however today there just isn't much. Stopping the video to clarify, asking and answering questions helps to dictate the class pretty well. Students who have difficulty writing can use the link, if necessary, and finish notes at home and turn in later. This isn't really an issue with this class, it is quite high level. For my 6th period SPED class, the co-teacher walks around and helps students with clarification and note taking.
Glad you stopped by.
As you can see the teacher is very detailed in what it was he wanted students to know and be able to do as a result of this activity. Granted, this is not grammatically correct in many areas but it was an impromptu email with a clear purpose and clear message. Very informative and a reflection of this teacher's purpose.
If you find this information useful or if I can assist you with other educational endeavors please leave a comment or contact me directly at sean.kelly@douglas.k12.ga.us