As teachers begin conducting instruction remotely, eWalk can help administrators to coach and guide their staff through this process.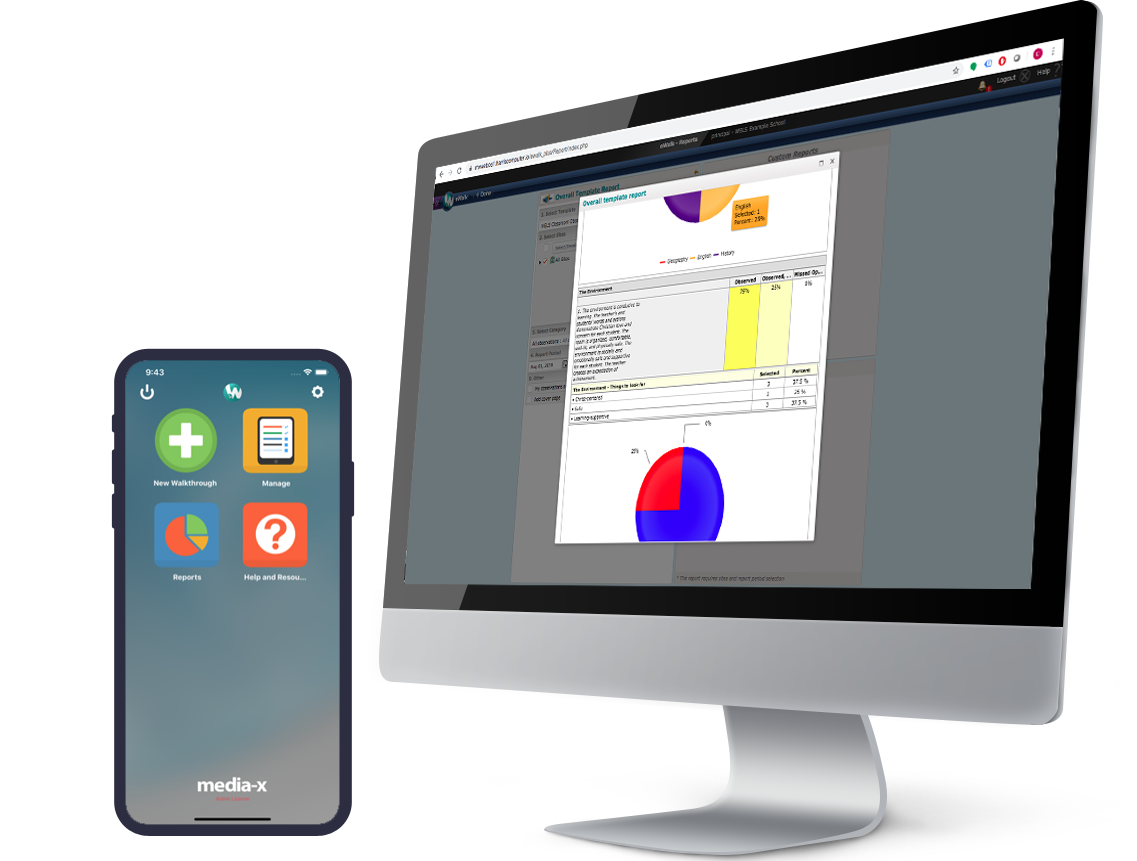 As go.edustar users, you can be set-up in eWalk almost instantly using your existing staff data. Our team also will walk you through the different features available to assist with facilitating and tracking online learning.
How can eWalk help Administrators and Teachers while they work remotely?
Enable real time coaching and feedback for teachers conducting online lessons.

Teachers can upload lesson plans, self-assessments, artifacts and video clips of online instructional sessions for mentoring and/or evaluation.

Surveys can be created and sent out to individual teachers or to large groups such as students, or parents, to check for understanding, ensure attendance, and more. – Click Here to see how the survey tool works.

Time-sensitive targets can be set for activities, which can be tracked by administrators. Track which staff members are complying to district standards and those falling behind.

eWalk's customizable form builder allows you to create any form(s). We will train you how to build/edit your own. You can also take advantage of our library of PD, evaluation, and other types of pre-created eWalk forms.

Feedback can be instantly emailed to teachers following a coaching/mentoring session.

Sign-Up for a Live Demonstration